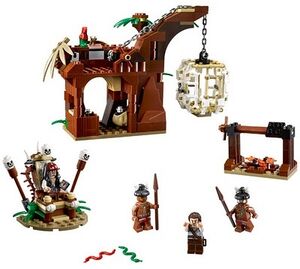 The
Cannibal Escape
is a
Lego Pirates of the Caribbean
set.
Cannibals are living on an island and they made Jack Sparrow chief of the cannibals. They think he is a god in human form so they are going to release him witch means kill him. Will Turner comes to the island looking for Jack but when he gets ther he is captured by the cannibals. He then helps Jack and the crew escape. They make it to The Black Pearl witch was beached on the island and escape the cannibals.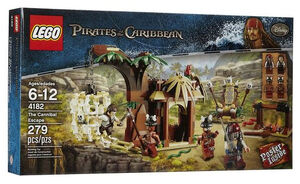 Cannibal Escape.

Pieces

279

Minifigures

Jack Sparrow, Will Turner, Two Cannibals
Ad blocker interference detected!
Wikia is a free-to-use site that makes money from advertising. We have a modified experience for viewers using ad blockers

Wikia is not accessible if you've made further modifications. Remove the custom ad blocker rule(s) and the page will load as expected.