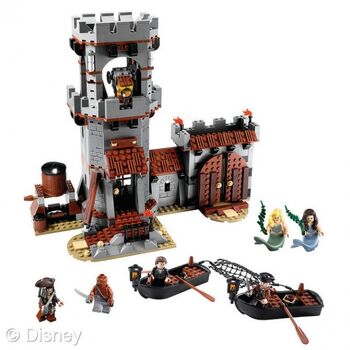 Whitecap Bay
is the location where Mermaids live. When
Blackbeard
needed a tear of a Mermaid for the
Fountain of Youth
he tried to capture a mermaid. He and his crew had a stuggle with it and many men died but finally
Phillip Swift
caught one and she gave away a tear after a few days. Whitecap Bay has a large tower and a room with a cannon.
Whitecap Bay has a special switch that makes the whole building fall over. It also has a special light in the tower that lights up.
Whitecap Bay

Pieces

746

Minifigures

Jack Sparrow, Scrum, Phillip Swift, Gunner Zombie,

Cost

$70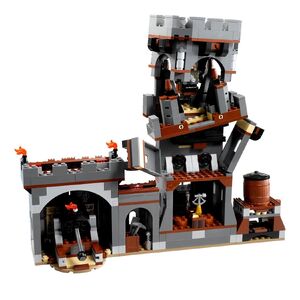 Ad blocker interference detected!
Wikia is a free-to-use site that makes money from advertising. We have a modified experience for viewers using ad blockers

Wikia is not accessible if you've made further modifications. Remove the custom ad blocker rule(s) and the page will load as expected.